Whether they're used for storage space or staging areas, walk-in pantries have become popular upgrades for today's luxury homes. Also known as butler's pantries, these upscale additions provide excellent utility while serving as beautiful extensions of the kitchen. Here are some trending luxury pantry design concepts to consider for your home.
Innovative Pantry Ideas
Modern luxury homeowners are incorporating innovative storage concepts that blend harmoniously with diverse interior design schemes. A big part of this trend centers on walk-in pantries, which have become the latest must-have for luxury homeowners seeking to elevate every square inch of their upscale homes.
But if you're imagining a glorified food inventory with shelves of apothecary jars and cork-topped spice containers, think again. A growing number of properties are incorporating spacious Instagram-worthy pantries, with some reaching the status of second kitchens.
The Wall Street Journal recently highlighted this growing trend in a story featured in its popular 'Mansion' section. The piece profiled higher-end pantries that essentially serve as auxiliary kitchens in upscale homes. And while it's easy to see the appeal of a second functional kitchen hidden out of sight, luxury walk-in pantries can vary in purpose and size.
Whatever the scale, there's plenty of room for personalization based on your unique needs, preferences and interior design scheme. But what truly makes a walk-in pantry functional and luxurious?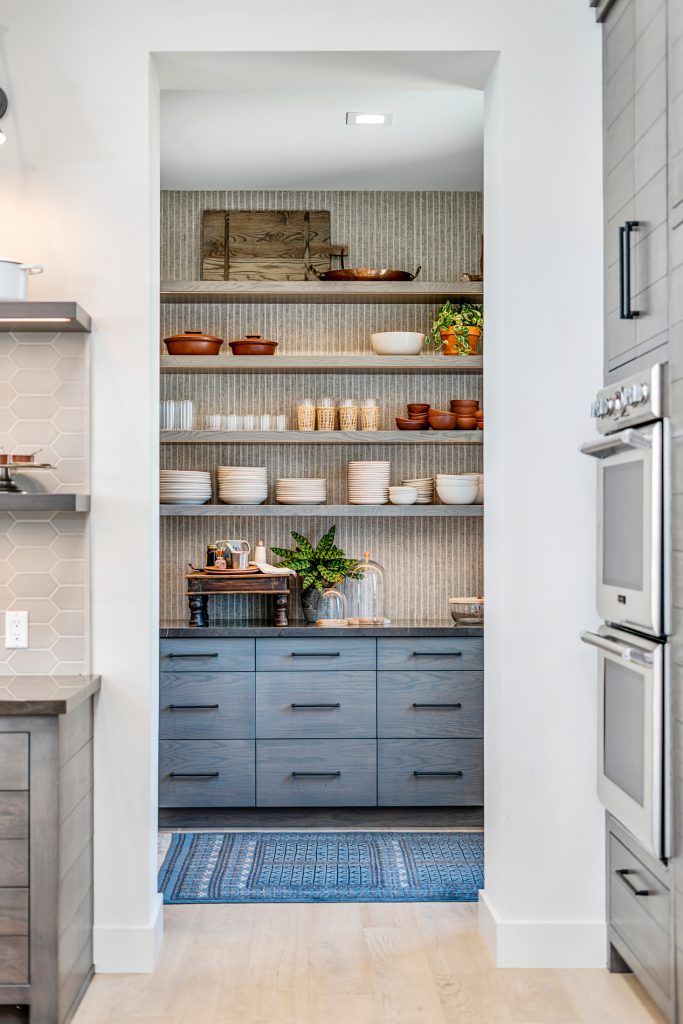 It should be an extension of the home.
Most walk-in pantries work best when they feel less like a food and utensil storage space and more like part of the kitchen itself. This is generally done by extending finishes from the kitchen into the pantry space. That may mean incorporating double-stacked cabinetry, hardwood floors, natural stone, marble countertops and other features that already exist in your kitchen.
In addition to providing storage, the space can serve as a prep kitchen, where you or hired caterers can prepare meals out of sight. This may mean adding a second cooktop with a canopy hood, speed oven and dishwasher. Because they banish meal and dish prep backstage, these luxury pantry designs allow your kitchen to become an inviting social space during soirées.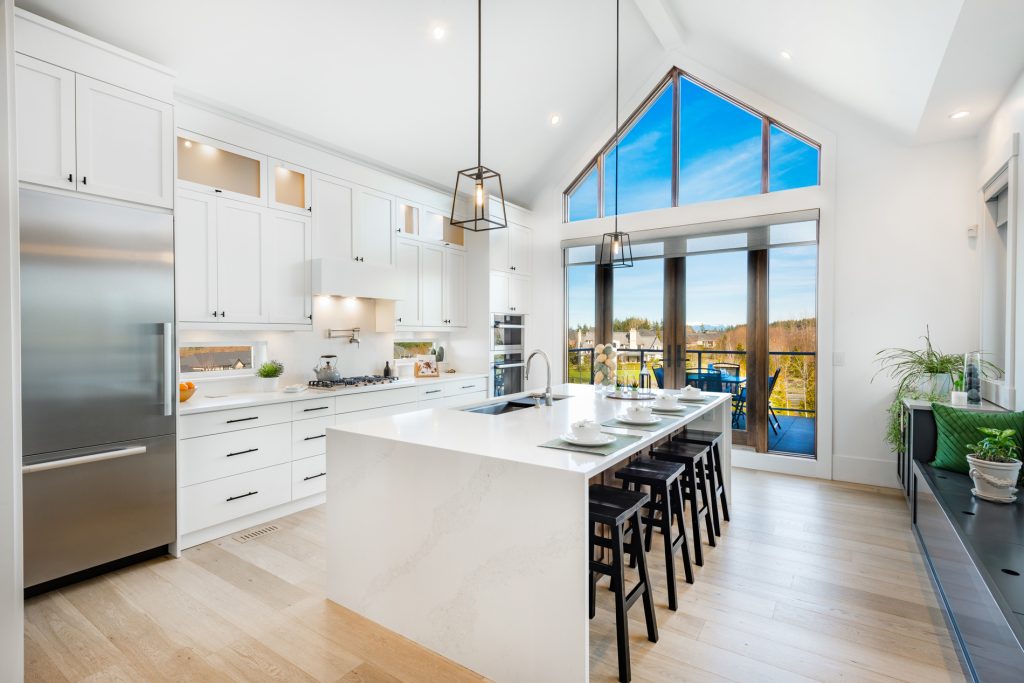 It should be artfully organized.
Nothing contradicts luxury like clutter. When stocking your walk-in pantry, you should approach the task with the mindset of an interior designer. Still, the space must perform its primary function as a storage and prep room. Which features promote a more harmonious balance between function and style?
Consider appliance garages or enclosed cabinets for discretely storing smaller machines, such as mixers, automatic can openers and blenders. Maximize corner space with a 'lazy Susan' and conceal tiny bottles with a pull-out spice rack. Dedicated wine storage is another popular feature. Think under-counter wine chillers, slide-out bottle racks, or vertical storage columns.
You will also need to assign space for dishware and include large open plate racks to hold serving platters. All of this still leaves room for personal touches, such as vintage jars and bottles for flour, sugar and vinegar.
It should free up your kitchen.
The focal point of many upscale homes, luxury kitchens are often gathering places during parties and intimate social gatherings. In fine mansions and modern estates, there tends to be a "dirty kitchen" for cooking and food prep and a clean kitchen, featuring better equipment and luxuriously detailed interiors. Your walk-in pantry doesn't have to go this far, but it should be functional enough to free up your kitchen as much as possible.
When designing the pantry space, try to make it a model of efficiency by considering your specific needs. Include features that will keep food prep and storage from overflowing into your main kitchen. This may mean installing supplemental refrigeration, open plate racks for storage, or extra-deep countertops for arranging serving trays and large casserole dishes.
However you design it, a luxury pantry can add elegance and efficiency to your home. There are so many ways to personalize the space to align with your interior design scheme, while confining food prep and storage, so your kitchen is free to be the shining jewel of your home.