When it comes to luxury living in 2021, less is definitely more. Consumers want smart updates that streamline their daily routine, while also cutting down on unnecessary clutter. Add to that the fact that many people are spending much more time in their homes these days, and it's easy to understand why the latest trends in technology involve intelligent solutions that maximize productivity and relaxation while minimizing effort and waste.
Everyday Enhancements
This year's kitchen and living room trends favor sleek, stress-saving elements that are as attractive as they are functional. Delta's voice-activated kitchen faucet line and their clever Glass Rinser are designed to save energy, time and hassle while simplifying your kitchen routine (and looking stylish in the process). Home cooks will also appreciate advances in smart oven technology; many of the latest ovens on the market provide a number of different functions (baking, roasting, steaming and air-frying), reducing the need for multiple appliances. They're also Wi-Fi-enabled and can be operated through an app or voice command.
Looking for a luxurious way to streamline your home decor? The LG OLED R is the world's only rollable TV, and offers three different heights: Full View (for TV watching), Line View (for listening to music via cutting-edge Dolby speakers) and Zero View (for when you want the screen out of sight).
The Future of Fitness
Technology has completely changed the landscape of the fitness industry; one has only to look at the overwhelming success of Peloton bicycles to see how much interest has increased in personalized, on-demand fitness classes. Not surprisingly, this trend has accelerated over the last year, as a result of the COVID-19 pandemic and closures or restrictions in many gyms and fitness studios. Lululemon's Mirror – a full-length, touch-screen surface that functions as both a mirror and an immersive virtual experience with a personal trainer – allows you to take any number of different classes at any time of day, within the comfort of your home. NordicTrack has taken the mirror concept one step further with their Vault, which functions like Lululemon's Mirror but also includes a storage system for your fitness equipment.
Smart Advances in Self-Care
If 2020 has taught us anything, it's that taking care of ourselves is important. Luxury home designers have taken this lesson to heart, with an array of technology-enabled products that effortlessly elevate your bathroom. Kohler is leading the charge in smart bathroom technology; their hotly anticipated Kohler Stillness Bath, which will be available for purchase later in 2021, recreates a spa-like soaking experience with voice-command temperature control, lighting and even aromatherapy. The Stillness Bath even features an infinity tub-style model, with a built-in moat that collects the falling water and refills the tub from the bottom.
If a refreshing shower is more appealing to you, Moen has developed a smart system, U by Moen, that allows you to start, stop and control the temperature of your shower by voice or app. It's also compatible with Alexa, Siri and Google Assistant. Save your preferences as a preset and step into a shower that's perfect for you, every time.
Once again, Kohler is at the forefront of bathroom technology with their Numi toilet system, which combines advanced bidet-style features with extras like ambient lighting, Bluetooth streaming audio, energy-efficient flushing and both seat and foot warmers.
Sound Sleep Through Technology
Given that the average person spends up to a third of every day sleeping, it makes sense for us to try to make most of our time in repose. The OOLER Sleep System is a state-of-the-art device that allows you to customize the temperature of your bed using a mesh mattress topper and hydrothermal technology. OOLER's accompanying mobile app provides a range of helpful features, including programmable schedules that adjust your bed temperature throughout your sleep cycle – perfect for those who often find themselves waking up either chilled or overheated in the middle of the night.
Once you drift off to sleep, smart technology helps ensure you get the best rest possible. Trackers like Sleep Cycle track your movements using sound analysis to determine the best time to wake you up in the morning. Sleep Cycle also provides you with a sleep quality score and suggestions for improving your slumber.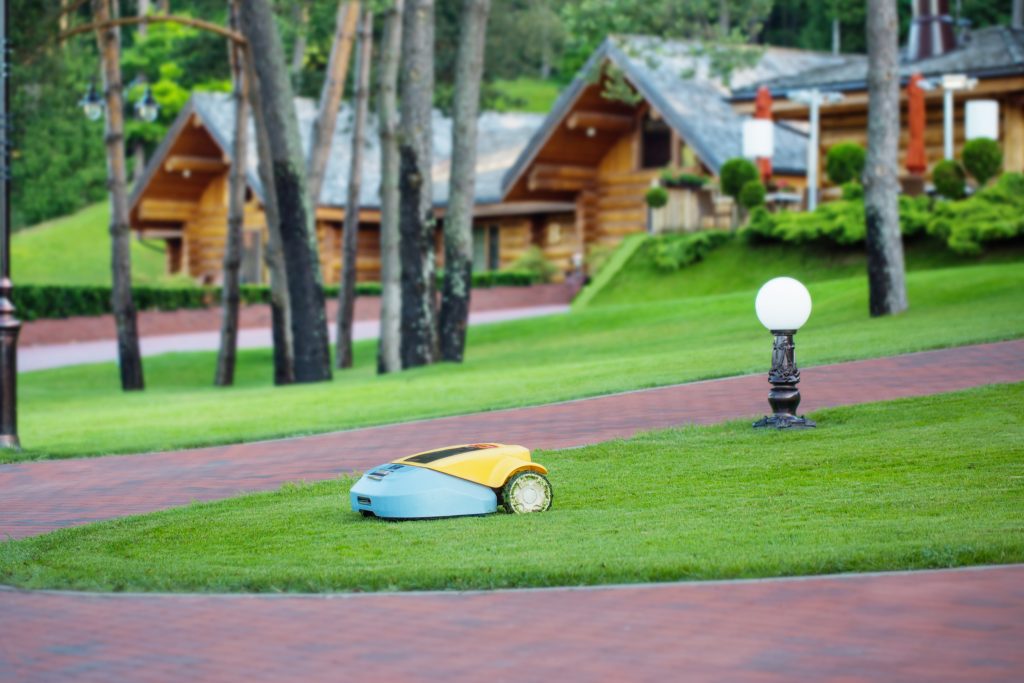 Outdoor Maintenance Made Easier
Smart home technology extends beyond the inside of your house. Eliminate the chore of mowing your lawn (or the expense of having someone mow it for you) by investing in an automatic lawn mower. Husqvarna's version works using a buried boundary wire, and can be programmed via phone to operate in any weather; it automatically recharges when its battery is low, and is quiet enough to use at night without disturbing your neighbors. Other automatic lawn mowers operate via GPS, enabling you to precisely pinpoint which areas of your yard you want to target. Set a schedule for the mower to run, and it will keep your lawn perfectly manicured even when you're away on vacation.
If you live in a cold climate, you're probably familiar with the tiresome task of shoveling your driveway after a snowfall (or you've had the misfortune of slipping on the ice after a particularly chilly night). Heated driveways address both problems using eco-friendly radiant heat technology, which is installed beneath the surface and ensures a clear driveway at the push of a button. Some systems can even be designed to "sense" changes in temperature and heat the driveway automatically for you.
There's no doubt about it – smart technology is at the heart of luxury living. By providing creative new ways to eat, move, refresh and relax, innovative home solutions can help transform your house into a modern sanctuary.