In recent years, the luxury home market has trended well beyond pet-friendly. Today, many designers are infusing creative elements that cater to a pet owner's needs and elevate the pet's status. But can you really harmonize your home decor by blending pet-proof features with stylish interior design elements? Here are some inspired luxury pet-friendly home design ideas to spoil your loyal companion.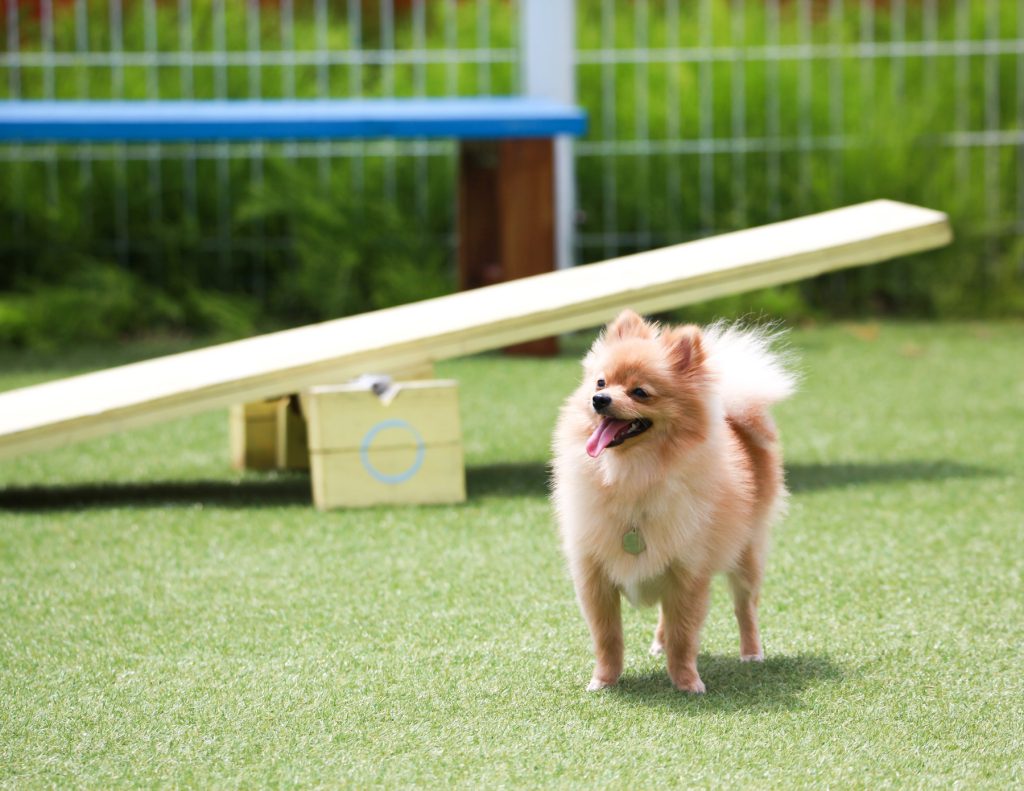 On-site Dog Parks
Any pet owner knows a laissez-faire attitude toward exercise creates a rambunctious, destructive canine. Many upscale homeowners with energetic dog breeds are incorporating private dog parks into their landscaping plans. The typical layout includes an expansive side yard with low-fuss synthetic turf that provides ample space for climbing, jumping and running at various levels. Enclosed by sturdy, attractive fences, the on-site parks usually include durable outdoor furniture and dedicated doors off mudrooms that make cleanup neat and easy. 
Designer Dog Washing Stations
Instead of straining their backs to wash their small-to-to-mid-sized breeds, upscale homeowners are prioritizing comfort and efficiency with custom dog-washing stations. Ensconced discreetly within less conspicuous parts of the home, these areas tend to include lower faucets, raised floor basins and retractable shower heads. Some stylish tiled walls, floors and wash areas help keep water contained when frustrated furballs decide to shake themselves dry. 
Built-in Pet Beds
Built-in pet beds are becoming increasingly popular in luxury dog-friendly interior design as homeowners seek to create comfortable and stylish living spaces for their furry companions. These beds can be incorporated into custom cabinetry and furniture. They can even be hidden within walls for a sleek, seamless look. This is a great way to provide a cozy spot for pets without sacrificing floor space or disrupting the home's overall design aesthetic.
Pet-friendly Upholstery
Selecting pet-friendly furniture, such as leather or vinyl, can help protect against scratches and damage from pets. Leather, in particular, is a favorite among pet owners because it's easy to wipe down and resistant to odors. Other strategic appointments include chairs upholstered in a neutral greige-colored performance fabric which is both stain resistant and soft to the touch. On the other side of the spectrum, heavy textured fabrics are a big no-no since they easily trap pet hair and tend to harbor stains and smells.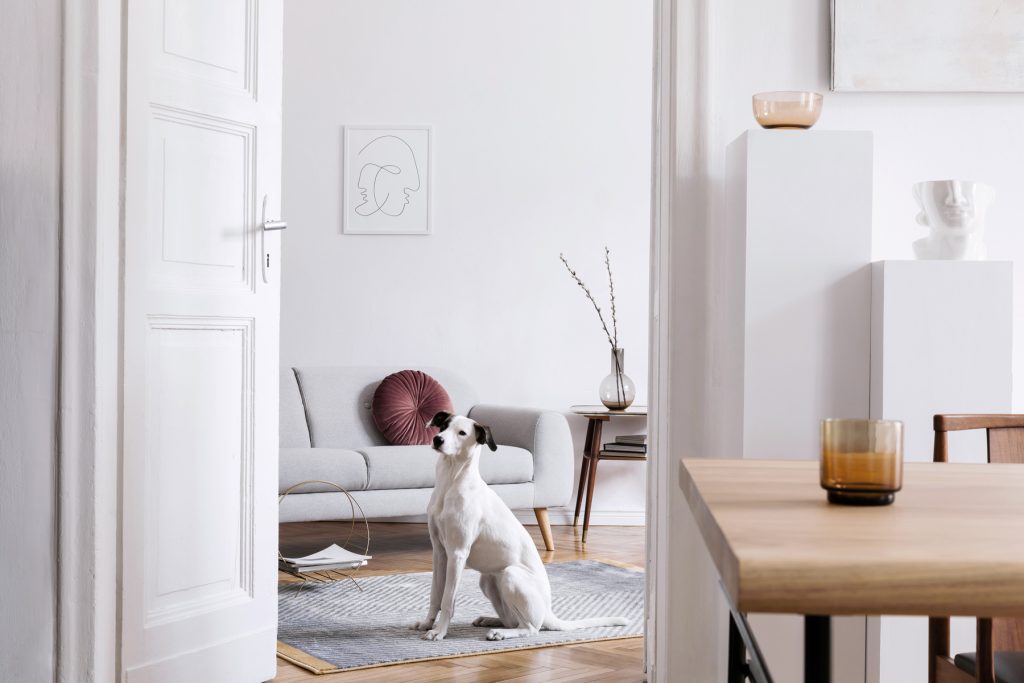 Washable Luxury Textiles
Pet-friendly design is much easier today with modern fabrics and rugs that are both luxurious and washable. From dressy velvets to linen textures, it's possible to procure durable, beautiful textiles that won't disintegrate in the wash. This allows upscale homeowners to texturize their homes and add some much needed warmth to help offset hard, durable pet-friendly features.
Integrated Feeding Stations
Typically built into cabinetry or kitchen islands, integrated pet feeding stations include food and water bowls, as well as storage for pet food and supplies. Not only do they enhance the aesthetics of a home, but they also make feeding pets more convenient and organized.
Designer Dog Gates
Even well-behaved dogs require boundaries, visual indicators and structure to navigate their daily routine at home. Gates and doors serve as physical barriers that allow access to certain areas while restricting others. While a standard baby gate may be enough to keep your furry loved one contained, custom-made alternatives are the trendier move. Typically crafted from the same material used in the property's balconies or staircase, custom barriers blend beautifully with a house's design, creating a more cohesive environment. 
Just because you treat your pet like royalty doesn't mean you have to cede your position as king or queen of the castle. With these inspired design features, you can enhance your luxury living space with discrete, pet-friendly features that streamline your daily life without compromising your home's aesthetic.