Nestled along the Gulf Coast in South Walton County, Florida is a small community of towns boasting sugar-white beaches and an atmosphere of relaxed sophistication.The 30A region (so named because of its proximity to Florida's Highway 30A) has recently emerged as one of the most coveted locations in the state for luxury homebuyers.
What makes the area so special? Award-winning ERA Realtor® Paul Domenech, an expert on all things South Walton, explains the appeal. "30A has all of the amenities and privacy of a high-end resort town with none of the complications," he says. "[It's] that quiet luxury described on the page and film, but rarely fully realized."
Learn more about the towns along 30A, and discover why Domenech has dubbed this area "the most easygoing luxury community in the United States."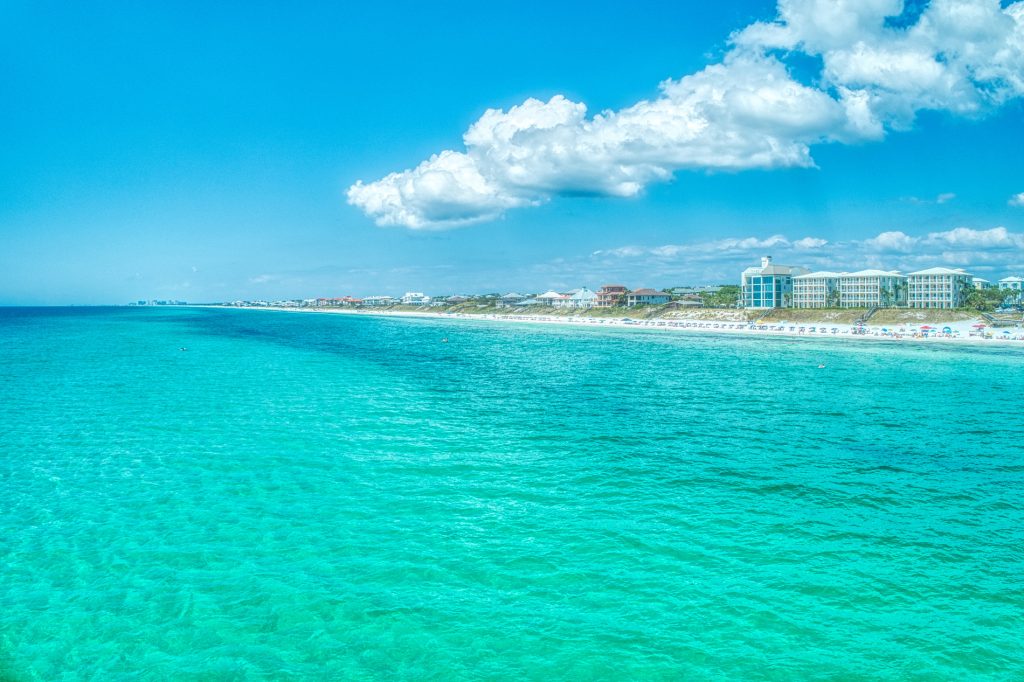 Outdoor Activities
An outdoor lover's utopia, "30A is the place to curate incredible experiences," says Domenech. The pristine beach, with its warm surf and powdery sand, is arguably the area's biggest draw, but it's far from the only outdoor attraction worth exploring. From parasailing and wake-boarding to electric trail biking and skydiving, you have plenty of al fresco activities to keep you busy. Divers will be delighted by the varied sea life, too. "You'll need your open water scuba certification, but you can get it while you're here with Emerald Coast Scuba School," Domenech notes.
Golf enthusiasts will find no shortage of excellent courses in the area, too. Domenech recommends PGA Champion Davis Love III's Origins Golf Course at Watersound Club for its awe-inspiring views; other popular courses include Santa Rosa Golf & Beach Club ("the Purest Golf in the Florida Panhandle," per Golf Magazine) and Emerald Bay Golf Club.
Cultural and Community Attractions
In addition to world-class outdoor activities, the towns along Highway 30A are also home to an array of interesting cultural landmarks. Domenech mentions the Underwater Museum of Art as a must-see attraction (a sentiment shared by TIME Magazine, which named the museum to its list of 100 "Greatest Places" in 2018). This breathtaking underwater sculpture garden is the first of its kind in North America; in addition to looking beautiful, the sculptures function as artificial reefs, encouraging marine growth.
The towns of Seaside and Grayton Beach host the 30A Art Walk on the first Friday of every month; spend an evening wandering in and out of local galleries, meeting artists and enjoying live music. Stroll through Eden Gardens State Park, with its lovingly preserved Victorian mansion and verdant landscaping. The Destin History and Fishing Museum offers a fascinating look at the heritage of the city, as well as a rotating calendar of events. And the Emerald Coast Science Center provides an interactive approach to science and discovery that the entire family will enjoy.
Shopping, Dining and Entertainment
Superb dining abounds along 30A and in Walton County. "If you're lucky enough to get a coveted reservation to Roux 30a, you are indeed lucky," enthuses Domenech. This modern, cozy eatery in Santa Rosa Beach boasts creative cuisine and an open kitchen concept. Looking for something a little more laid back? "For casual fare, I love Shades Bar & Grill, Scratch Biscuit Kitchen or Shunk Gulley Oyster Bar," Domenech says. He also recommends heading to Rosemary Beach's Pescado for their signature "Here's the Dill" cocktail, sampling the wines at NEAT's Tasting Room in Alys Beach or indulging in dessert at La Crema Tapas & Chocolate. In the evening, listen to live music at The Red Bar in Grayton Beach or sip a craft brew at Growler Garage.
Those in the mood for a little retail therapy should check out the stores at 30Avenue (which also offers great dining, pampering day spas and a yoga studio). Stop by the Shops at the Hub in WaterSound or discover the many one-of-a-kind boutiques that dot the main avenues of each town.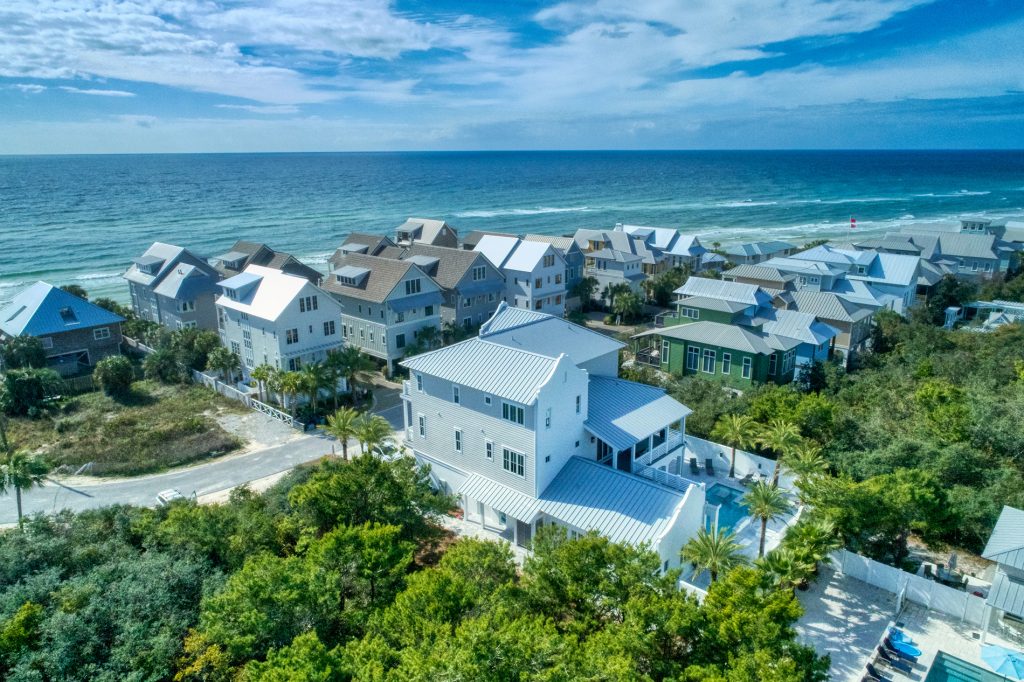 Noteworthy Neighborhoods
It's hard to narrow down 30A's most distinctive neighborhoods. "The entire area has a rich and unique architectural history, and every community offers a different combination of global influence," says Domenech. There are a few towns worthy of special mention, though. Domenech credits artsy Seaside as the region's architectural pioneer, with its beautiful pastel homes; Seaside also hosts a popular farmer's market on Sundays, as well as the above-mentioned 30A Art Walk once a month. Rosemary Beach features gorgeous luxury houses, upscale shopping and picturesque boardwalks. Modeled on classic beach communities including the Hamptons and Martha's Vineyard, WaterSound is a coastal haven that encourages relaxation.
While each has its own personality, the towns along 30A share one common bond: a laid-back yet sophisticated way of life. Says Domenech, "The peace that prevails here gets into your bloodstream and allows you to create moments and experiences that will last a lifetime."