There's something uniquely fascinating about secret rooms; they evoke a sense of adventure and excitement that appeals to the child in all of us. If you've ever dreamed of having a hidden space in your home, there are plenty of ways to make that dream a reality.
From cozy libraries hidden behind revolving bookcases to atmospheric underground wine cellars and kid-friendly play spaces, here are some creative ideas for designing a luxury hidden room in your house.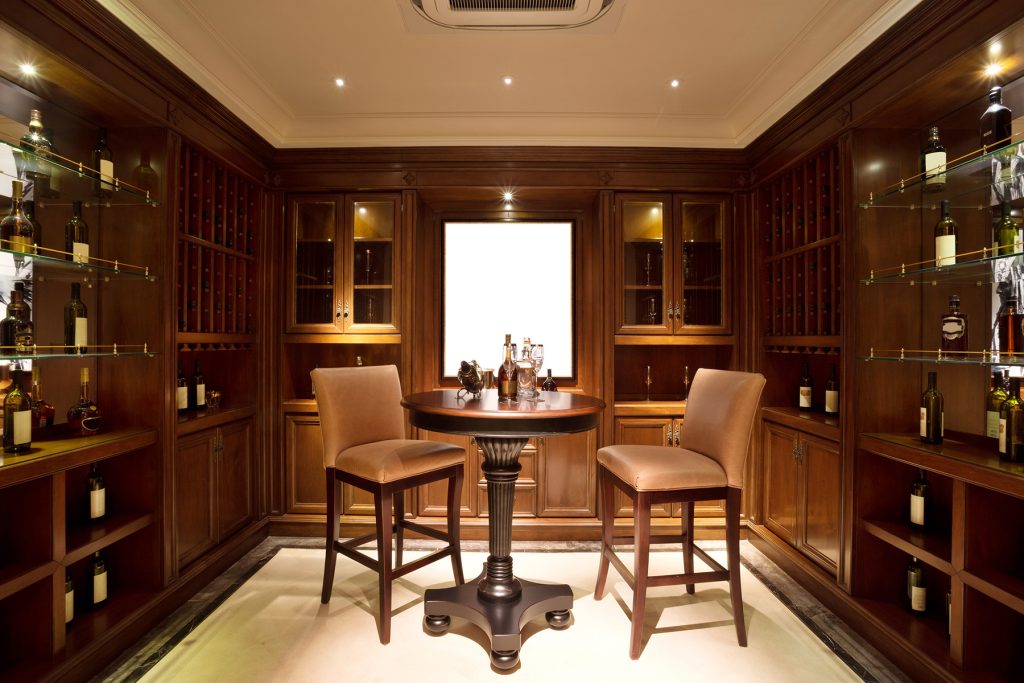 Secluded Sips
Looking for a sequestered space where you can enjoy a fancy cocktail? One of the most popular trends in hidden room design involves creating little hideaways for drinks with friends or family. The concept of a secret bar can be traced in part to the speakeasies of the Prohibition era, when hiding one's alcohol possession and consumption was a necessity. Recapture the charm of those secret retreats with a cozy, warmly lit lounge, hidden behind a revolving bookcase or a cleverly disguised door.
If you fancy yourself a wine expert, consider transforming your hidden space into a wine cellar. The space under your stairs offers prime real estate for built-in wine racks and even a small refrigerator to chill your white wines and champagnes. Want to take the wine cellar concept even further? Portion off a section of your basement and create a rustic, stone-accented room, accessible via a trap door.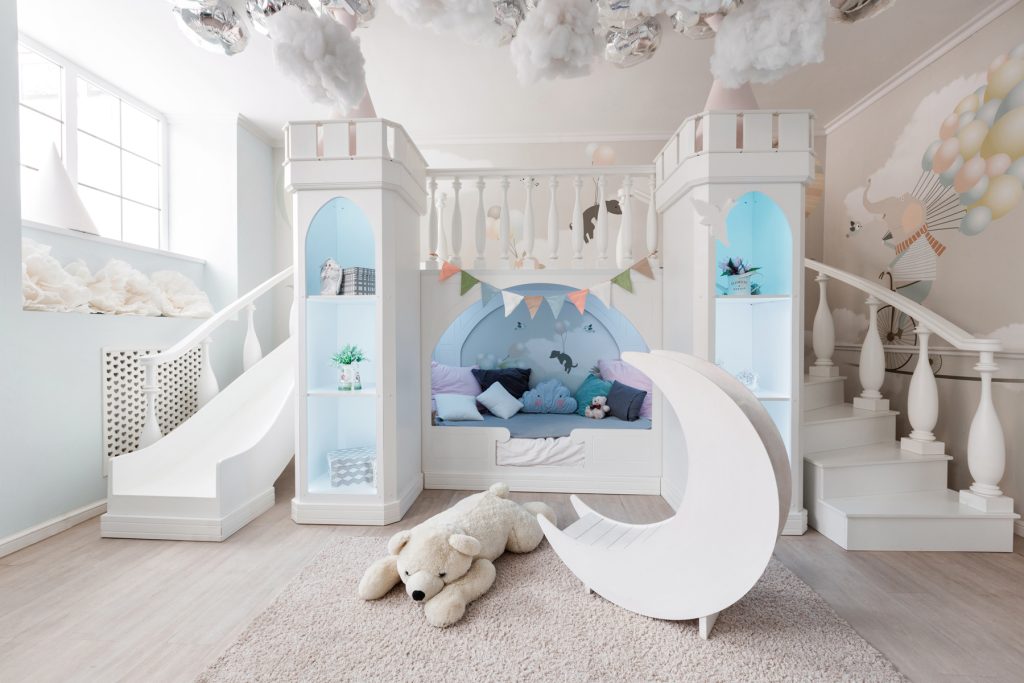 Unique Playrooms
The only thing better than a hidden room is one filled with toys. Make use of your aforementioned under-stair area to design a magical space for the littlest members of your household. Kids can read, play, dress up or simply chill out in a special nook created just for them. Small closets also provide an ideal setting for magical mini-rooms; enhance the "wow" factor by disguising the door or using a sliding shelf.
Luxurious Libraries 
Stretching out with a good book is one of life's great pleasures; it offers a chance to escape the hustle and bustle of your daily routine and immerse yourself in a faraway world for a few moments. Create a true literary escape with a hidden library, accessible via sliding or swinging bookshelves. Furnish your secret library with comfortable seating, atmospheric lighting and, of course, all of your favorite books.
Tucked-Away Entertainment 
For those who prefer watching stories instead of reading them, a hidden movie theater provides the perfect backdrop; depending on the amount of space you have, install cinema-style seating or a plush sectional. Accentuate your hidden room door with a movie poster as a subtle nod to the space within.
If gaming is more your speed, carve out some space in your basement for an entertainment hub with a vintage pinball machine, a foosball table and other fun diversions. Or create a secret haven in the attic, with all of your state-of-the-art video game technology.
A Private Space For Productivity
Many of us are working remotely more often these days, and you may be craving a way to successfully separate your office life from your home life. A hidden workspace is an excellent way to do just that, seeing as it's the very definition of "out of sight, out of mind". 
This is where spare closets come in handy, as does the aforementioned space beneath your stairs. Warm lighting and storage are your priorities here; floor area may be at a premium, so make use of your walls by adding built-in or floating shelving. If your hidden office is in your bedroom, camouflage the entrance with a full-length mirror, or disguise the door with a storage unit.
Elevated Food Prep
While perhaps not a room you'd spend hours in, a butler's pantry is still a useful home addition – and making it hidden keeps your kitchen tidier while imparting a sense of fun and intrigue. Not surprisingly, the vast majority of butler's pantries are located within (or adjacent to) the kitchen; hiding the room behind cabinetry enables easy access, while also allowing for your secret entrance to blend seamlessly with its surroundings.
Hidden rooms add a distinctive and personalized touch, whether you're looking for a creative way to maximize your square footage or you simply relish the idea of having a spot that no one else knows about. It's a wonderful way to make a home completely your own.