Luxury home gyms and spas are having a moment as modern homeowners seek to incorporate wellness and vitality into their living spaces. Discover smart ways to create your own private sanctuary that promotes health and well-being while adding intrigue and value to your home.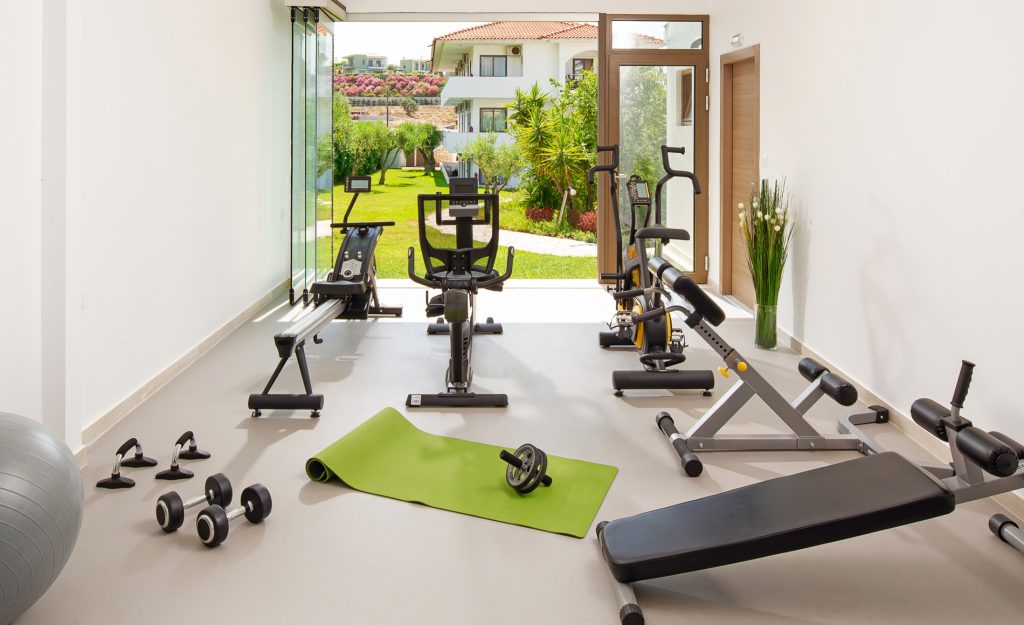 Lavish Luxury or Functional Form?
If you're old enough, you may remember when having a steam shower in your bathroom seemed like the pinnacle of luxury. These days, a growing number of homeowners are taking things much further by incorporating full-scale gyms and spas into their home design schemes.
If you have the means, the possibilities are endless. In certain luxury abodes, you'll find entire floors devoted to health, fitness and fabulosity. Many include full gyms, steam rooms, cold plunge pools, mani-pedi stations, hair salons, and treatment rooms for body or mud wraps.
Whatever aim you're looking to achieve, your luxury home gym and spa can be something special with a few fundamental features.
Set the Stage
A luxury home gym is more than a room filled with high-end fitness equipment. It should be an immersive escape that inspires you to return every day. Before you start designing your space, you need to be honest about what you will do there. Will it be a place for intense training or a spa-like wellness center where you balance your equilibrium?
When sketching a floor plan, be practical about what you can and should fit within the room. You aren't likely to enjoy exercising if everything is jammed together and you have no space for stretching. You're also likely to lose your motivation if the home gym is too ordinary and sterile. Add a few personalized touches, such as neon signage, beautiful artwork, captivating photography or motivational messages.
Include a Space to Meditate, Rest and Recharge
Mental readiness spurs better workouts, and a nice quiet cooldown allows you to seamlessly re-engage with your day. If you have the space, consider designating a soft, quiet place where you can stow your shoes, ready your mind, and cool down after exercise. If the area is large enough, you can add a small sofa and table with magazines.
Optimize Lighting
Blinding light is fine for public gyms, where members jockey for position in front of wall-length mirrors. For your home gym, we recommend a little less intensity.
You'll get a good amount of light from your ceiling fan (a must-have for any-sized fitness space).  A decorative pendant is a nice way to provide additional lighting where it's most needed. You can also install articulating lights above your built-ins. LED strip and puck lights provide a nice warm ambiance to your gym space. You can add a comforting zen vibe to your workouts by turning off everything but your ambient lighting.
Choosing Equipment
This is where you match your overall goals with the tools you need to get there. Most luxury gyms include a thoughtful mixture of cardio equipment and free weights. You may have to bargain with a partner or spouse to find the right balance. Whatever the case, be sure to leave plenty of room between fitness stations to maintain that open, inviting feel.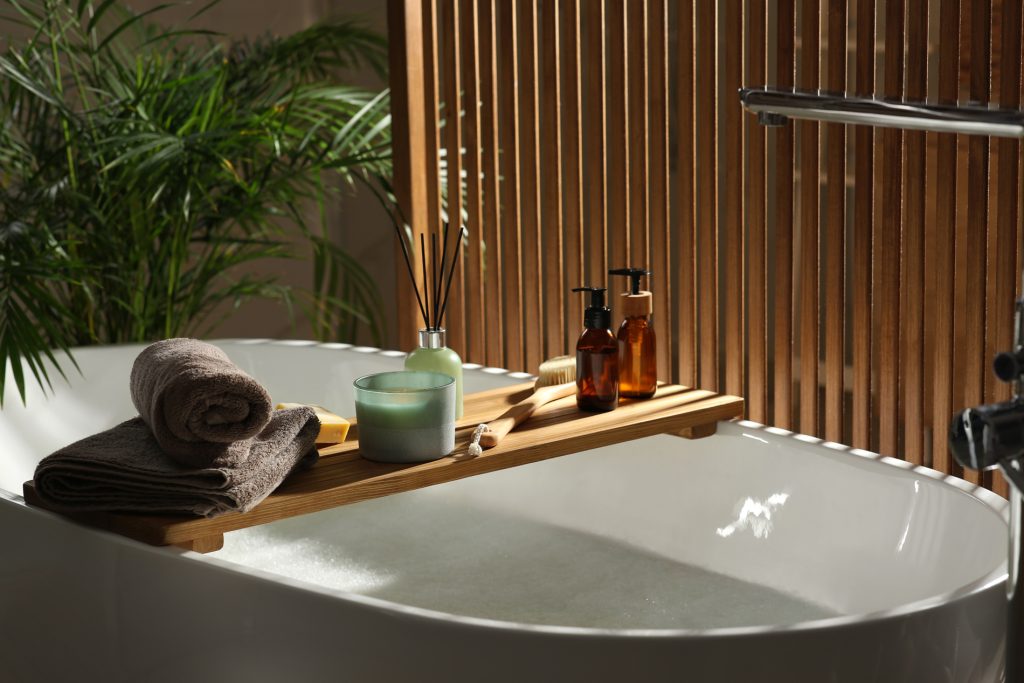 Creating a Home Luxury Spa
Fitness is fantastic, but wellness is where true luxury is found. Spa features transform a home into a tranquil getaway, where troubles melt away, and balance is restored.
A multi-million dollar spa experience might include an indoor lap pool, Hammam steam room, sauna, and hydrotherapy pool. Your home spa needn't go to these lengths. Sprinkle in a handful of fundamental features, and you'll have a therapeutic haven where luxury abounds.
Which spa features should you consider? Some good options include:
A luxury bathtub: An essential part of a luxury home spa, deep luxury bathtubs allow you to submerge sore muscles in soothing warm water.
Rainfall shower: These comforting showers mimic natural rain, bringing a serene outdoor feel to the spa within your home.
Hot tub jets: Massaging bubbles are the easiest way to imitate professional spa treatments in your home. Create your own private Jacuzzi with massaging jets.
If you yearn for more, there are always steam rooms, bio-saunas, iced plunge pools, experience showers, and aquarium walls. Until then, these starting points will get you well on your way to creating a relaxing refuge where you can refresh your well-being.
A luxury home gym and spa can elevate your living space, while also adding real value to your home. The pandemic increased the value of home gyms as fitness centers shuttered throughout the country. Even now, with the worst of the pandemic past us, health and wellness features continue to be one of the top three most sought-after features among luxury buyers.
Whether you do it for yourself or to increase your property value, with these tips, you can create a stylish haven of tranquility where you can relax, rejuvenate and recharge.