You've probably noticed that many of the most popular recent wellness trends are Nordic in origin. Whether it's the relaxed, cozy contentment of the Danish hygge lifestyle or friluftsliv (the Swedish embrace of the outdoors), Scandinavians have perfected the art of healthy living. It's no wonder that these nations score consistently highly on surveys regarding the "world's happiest countries".
Looking to incorporate Nordic-style health enhancements into your home? From the therapeutic heat of saunas to the invigorating chill of ice baths, here are some luxurious ways to elevate your wellbeing, Scandi-style. 
Soothing Saunas
Throughout Scandinavia (and particularly in Finland), saunas are a part of everyday life and have been for thousands of years. Regular sauna use has been linked to everything from weight loss and detoxification to inflammation management and increased immunity. Saunas also foster a sense of community; Finns often gather with friends and family to spend time in the sauna relaxing and socializing.
Thinking of incorporating a luxury home sauna into your daily routine? You'll first need to decide whether you'd like a traditional (dry) sauna or an infrared sauna. Traditional saunas typically include an electric or wood-burning stove, which heats the air within the sauna. Infrared saunas, on the other hand, utilize infrared rays to heat the people within the sauna, rather than the air. 
Infrared saunas are energy-efficient and can more easily and safely be installed inside of your home, while wood-burning saunas are a bit more rustic. If you're installing an outdoor sauna, consider including a small changing room so that you have an enclosed space in which to change and leave your robe, towel and shoes.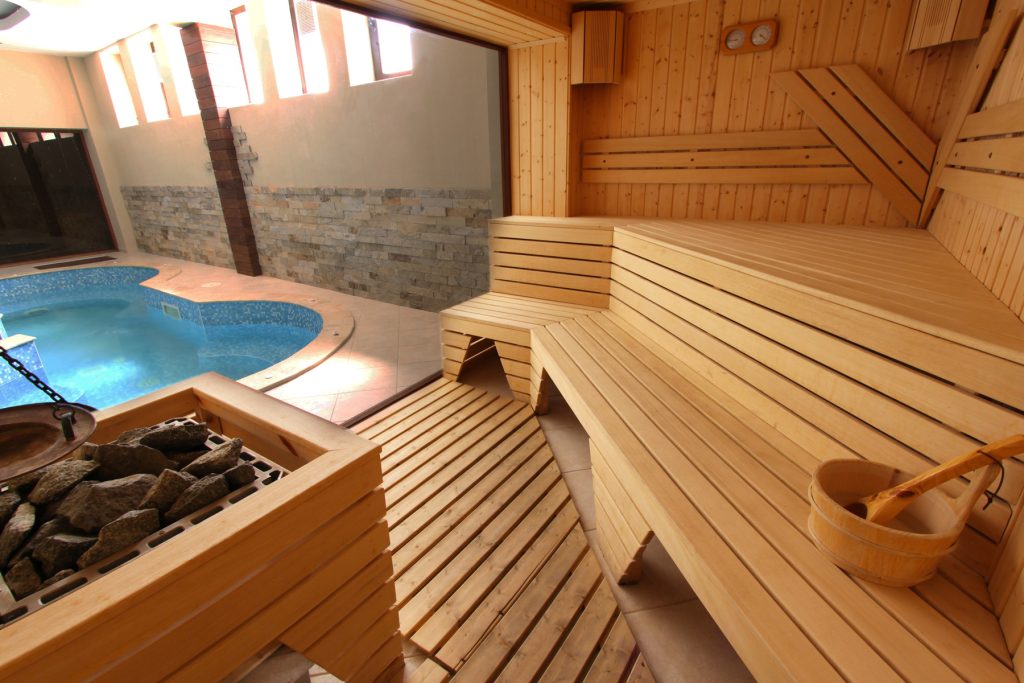 Spa-Style Steam Rooms
Steam bathing is extremely popular in Nordic countries; visit any public sundlaug (swimming pool) in Iceland, for example, and you'll invariably find a steam room, usually heated by geothermal energy. The culture extends beyond the Nordic region, however – from Turkish hammams to Japanese onsen, enthusiastic steam bathers can be found throughout the world. No wonder, considering the many health benefits of steam; in addition to making your skin glow, a few minutes immersed in warm steam can ease nasal and sinus congestion, improve circulation and loosen stiff joints.
Bring the experience home with a luxury standalone steam room, which can be installed in your bathroom, gym or anywhere you have an electrical outlet. You can also integrate steam therapy into your shower with a steam generator, built-in benches and even a recliner. Or opt for a combination steam bath/jetted tub, and enjoy both steam and hydrotherapy.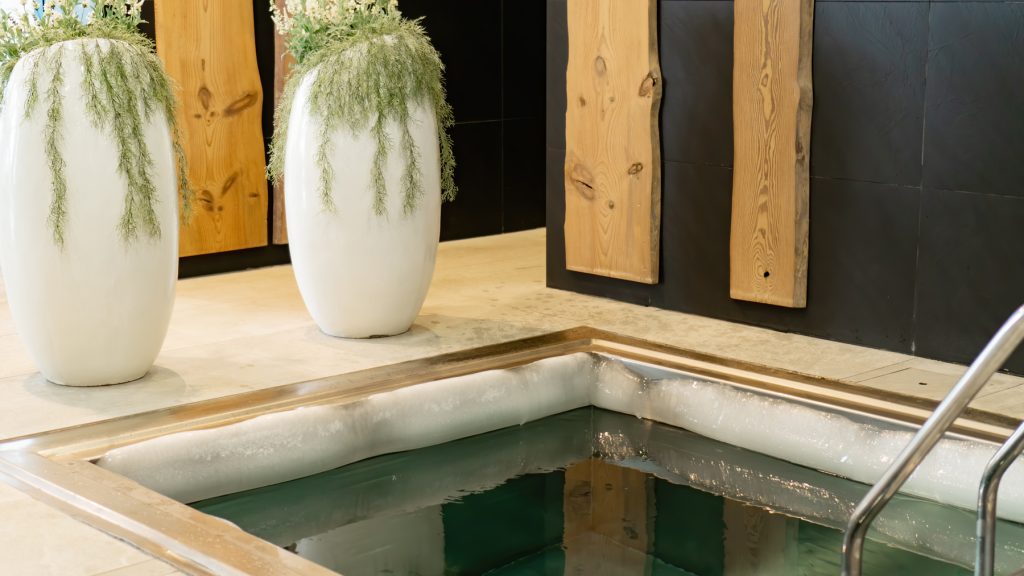 Cold Comfort
The idea of plunging your body into frigid water for any length of time may not sound particularly appealing to you. But regular ice bathers swear by the positive effects of cryotherapy, including pain relief, stress reduction and increased energy. Several elite athletes have recently shared that their post-workout routines involve a spell in an ice bath to aid in muscle recovery. 
Of course, this is nothing new to Scandinavians. In chilly Nordic climates, locals take advantage of the winter weather by jumping or climbing into frigid water and swimming for anywhere from 30 seconds to 30 minutes. Swedes refer to this as kallbad ("cold bath"); in Finland, the activity is called avanto, or "hole in the ice". A 2022 Norwegian poll indicated as much as 20% of the country's population – roughly one million people – planned to ice bathe at some point during the winter.
To achieve the benefits of a (very) cold bath, choose from an increasing array of luxurious and easy-to-maintain plunge tubs, like this wood-trimmed model featuring an adjustable thermostat, or a tub with both cold and hot water capabilities. Many top-of-the-line ice baths can be used indoors or outdoors, and offer advanced filtration and cleaning functionality so your water remains free of contaminants. 
While the concept of "self-care" has only recently gained traction in this country, Scandinavians have made it part of their regular routine for centuries. Take a page from their book and make wellness an essential component of your everyday life with these healthy upgrades.
Certain wellness activities aren't appropriate for everyone. Check with a healthcare professional before purchasing or installing any health-related equipment, particularly if you have a pre-existing health condition.