Breathtaking natural beauty, endless outdoor activities and intriguing cultural attractions: Montana offers something for everyone. Opportunities abound for luxury homebuyers exploring the real estate options here, particularly in three distinct communities: Bozeman, Big Sky and Paradise Valley. Located within a 100-mile radius, these unique destinations each offer their own special appeal, but all three provide the perfect backdrop for those seeking a relaxed yet luxe lifestyle.
Beautiful Bozeman: an "All-American City"
Named after founder John M. Bozeman, a frontiersman who founded the town in 1864, Bozeman is one of the fastest-growing small cities in the country. Once you spend little time here, it's not hard to understand why. One of the things that makes Bozeman such an attractive place to live is the way that it effortlessly blends the relaxed, friendly vibe of a smaller town with the cosmopolitan appeal of a larger metropolis. An average day might see you rubbing shoulders with local farmers, accomplished artists, successful business owners and cultural influencers – as well as plenty of students and families.
Outdoor Activities
Those in the mood for outdoor adventure won't be disappointed: Bozeman benefits from a prime location at the foot of several mountain ranges, with miles of river nearby and Yellowstone National Park just an hour and a half away. Whether your idea of a workout is a leisurely stroll or bike ride along the city's comprehensive trail system, a day of fishing, a challenging hike or heart-pounding skiing, snowboarding or ice climbing, you'll find it here. Bridger Bowl in particular is a must-visit for winter sports lovers, and is only 16 miles away from downtown Bozeman.
Cultural and Community Attractions
Bozeman is home to Montana State University, as well as the world-famous Museum of the Rockies, which is part of the University and is also affiliated with the Smithsonian Institution. Visitors of all ages will marvel at the exhibits here, including the largest collection of dinosaur remains in the country. Other cultural points of interest include the Bozeman Symphony and Montana Ballet Company – not to mention a wealth of eclectic art galleries with everything from contemporary mixed-media pieces to photography and sculpture.
Shopping, Dining and Entertainment
Downtown Bozeman's historic Main Street features an array of places to shop, eat, drink and explore. Sip a cup of coffee before or after a day spent browsing one-of-a-kind boutiques or attending one of the community's year-round events. You can also head to the Bozeman Farmers Market (held at Lindley Park in the summer and at the Gallatin Valley Fairgrounds in the winter) for fresh meat, produce, flowers and more.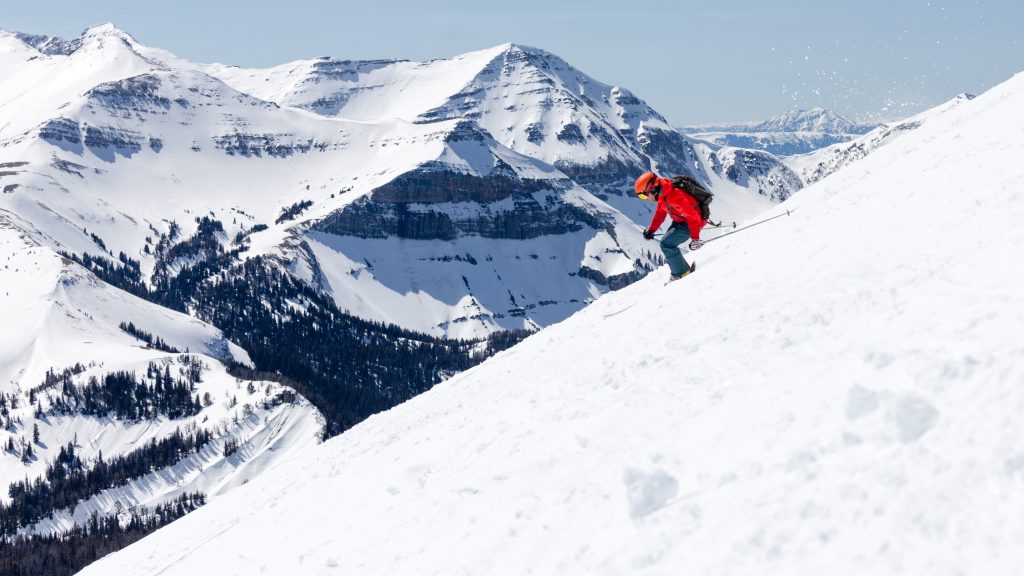 Big Sky: Intimate Ambiance, Oversized Beauty
With some of the most stunning horizons in all of Montana (if not the country), Big Sky certainly lives up to its moniker. While not technically a town, the community is home to over 3,000 people – all of whom enjoy a vibrant cultural scene, tax-free shopping and plenty of outdoor exploration.
Outdoor Activities
Big Sky is perhaps best known as being the home of Big Sky Resort – one of America's premier ski resorts, with nearly 6,000 acres of skiable terrain. You can also try your hand at mountain biking and golf, or board the resort's scenic tram to Lone Peak, Montana's highest scenic overlook. Other area activities include whitewater rafting, horseback riding and bird watching. Big Sky is also just 50 miles from Yellowstone National Park – more than close enough for a day trip.
Cultural and Community Attractions
Big Sky prides itself on its flourishing artistic atmosphere, which is remarkably robust for such a small community. During the summer months, kick back and listen to established artists and new talent in the open air at Music in the Mountains, a popular annual concert series organized by the Arts Council of Big Sky. The council also plans other events including a yearly classical music festival, Shakespeare and 'Nutcracker' performances, fundraisers and more. Looking to add a new piece to your art collection? Check out one of the many galleries that line the streets of Big Sky Town Center.
Shopping, Dining and Entertainment
Both Big Sky Resort and Big Sky Town Center offer many wonderful places to grab a bite, enjoy an evening out or indulge in a little pampering or retail therapy. Stop by a boutique to pick up an item for your home, book a massage at one of several day spas or refuel with fresh local cuisine as you savor a craft brew. You can also catch a movie at the theater or treat your family to an afternoon of seasonal ice skating.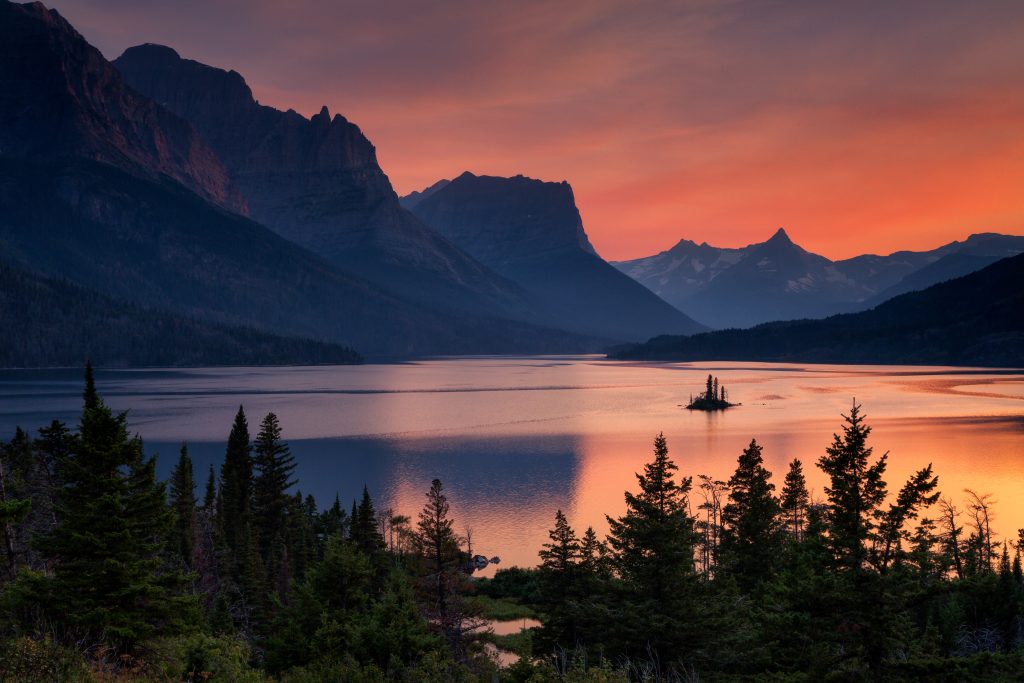 Paradise Valley: Heaven on Earth
Located roughly 30 miles east of Bozeman and about 70 miles northeast of Big Sky, Paradise Valley is one of Montana's best-kept secrets. (It's not that much of a secret, however – many noteworthy artists, musicians and actors call Paradise Valley home for at least part of the year.) The town of Livingston is generally considered the hub of Paradise Valley, although other communities, including Emigrant, Gardiner and Chico, are also mentioned when referring to the area.
Outdoor Activities
Paradise Valley is one of the nation's premier fly fishing locales – not surprising, perhaps, considering its proximity to the Yellowstone River. The area's three spring creeks – Armstrong's/O'Hair's, DePuy's and Nelson's – also offer fantastic opportunities to catch trout. If fishing isn't your thing, you can plan a river rafting excursion, followed by a therapeutic soak in one of the area's hot springs (Chico Hot Springs Resort being the most popular). Or perfect your swing at nearby Livingston Golf Course, a nine-hole course with challenging play and panoramic views.
Cultural and Community Attractions
Though it was once known as the gateway to Yellowstone National Park, Paradise Valley is now a worthwhile destination in its own right – particularly with regard to arts and culture. Dive deeper into the history of the region at the Yellowstone Gateway Museum, tour the Parks Reece Gallery or attend a performance at Shane Lalani Center for the Arts. The Livingston Center for Art and Culture plays an active part within the community, staging a number of events and exhibits throughout the year.
Shopping, Dining and Entertainment
Livingston and Gardiner both feature busy downtown districts with stores selling everything from quirky antiques to clothing, accessories and outdoor gear. The dining scene in Livingston in particular has grown steadily in recent years (the Executive Chef at the aforementioned Chico Hot Springs Resort has been nominated for a prestigious James Beard award). And for a real taste of Western culture, don't miss one of the area's many rodeos, including the Livingston Roundup, which has operated for nearly 100 years.
Bozeman, Big Sky and Paradise Valley all offer a range of beautiful luxury homes for sale, so if you're deciding where to live in Montana, you'll find yourself spoiled for choice. Wherever you settle down in this extraordinary part of the country, it's safe to say you won't be disappointed.